Here it is, in all its glory: Wilmer Flores waling up to the "Friends" theme song pic.twitter.com/SCJfs88OeH

— Kenny Ducey (@KennyDucey) September 5, 2016
25-year-old Met's player, Wilmer Flores is a self-proclaimed Friends addict. Flores says he's watched every episode since starting the series 4 years ago.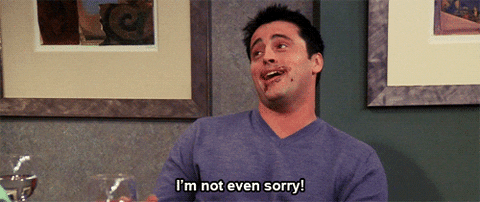 "I don't know. I just can't stop watching it," he told ESPN. "I don't know -- on the road, when I'm home, every day -- I don't want to watch anything else. I don't know why. There's something about that show."
By his second at bat, most of the 30,257 fans in the crowd clapped along to the theme song, proving we're all here for him (when the rain starts to pour).