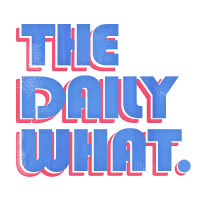 The Daily What
Have you heard of this musical Hamilton that's lighting up Broadway? Have you heard of Broadway, the Great White Way?
Good.
Have you seen this thing? Heard the soundtrack? Boycotted it? Actively ignored it? Whatever it is, people love it, and at long last, there's more Hamilton. Sort of.
At midnight last night, Lin-Manuel Miranda, Hamilton's creator and star, dropped The Hamilton Mixtape, a new album of rappers and pop-stars reinterpreting the songs from Hamilton. And surprise, people are losing it.
Check out some of the best reactions to the mixtape while listening to it here.