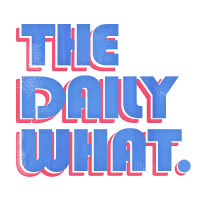 The Daily What
Christmas commercials are like onions in that they make sandwiches better. Wait, that's not right. They're like onions because they make you cry.
This Polish advertisement for the auction site Allegro is no different. Featuring an elderly man learning English for, well, let's not ruin it. You have to watch this thing and feel something again. We all have to feel something again.
Twitter is having a good cry over this one. Check out some of the best reactions.