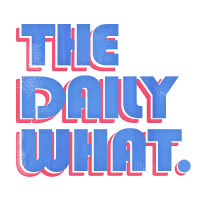 The Daily What
The CEO of food delivery app GrubHub added something new to the menu that not everyone seems to like. Offering support to employees who feel marginalized or afraid due to the outcome of the presidential election, CEO Matt Maloney sent out a company-wide memo assuring them that they have his full support. However, those who agree with Trump's message, he indicates, should get the check.
Maloney, who hoped to assure employees that GrubHub was a company dedicated to diversity and inclusion, alienated employees and customers alike by saying that if they don't agree with this as the company's mission statement to "reply to this email with your resignation because you have no place here."
Some people saw this as getting an unwanted side of intolerance, while others think it's like getting free guac from Chipotle.
Here's how twitter reacted: