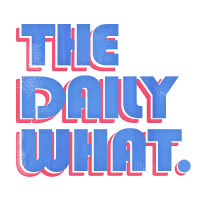 The Daily What
"The Trump Inauguration Party for Freedom That's Not Sad, But Rather Good Bash at the Beach 2017" has had a hard time finding performers. Between Elton John giving them a flat out "book Ted Nugent," a woman quitting the Mormon Tabernacle choir because she saw performing the inauguration as "endorsing tyranny and fascism," and the team just going ahead and booking a bunch of wedding bands, it's starting to look like DJ Barron's going to be pumping the mega mix from his iPod Touch all night.
Well, things haven't changed much.
Apparently, the Trump team has asked Rebecca Ferguson a chart-topping singer-songwriter and X-Factor runner-up to perform.
After being asked, Ferguson had one request: She would sing the Billie Holiday song "Strange Fruit," which, as TIME puts it, "contains gut-wrenching imagery of black lynching victims swinging from Southern tree limbs in the early 20th century. The phrase 'strange fruit' refers to 'black bodies swinging in the southern breeze,' and the song is widely considered one of the major anti-racist songs of the 20th century."
Ferguson made her response to the Trump team public on Twitter:
"I've been asked and this is my answer. If you allow me to sing "strange fruit" a song that has huge historical importance, a song that was blacklisted in the United States for being too controversial. A song that speaks to all the disregarded and down trodden black people in the United States. A song that is a reminder of how love is the only thing that will conquer all the hatred in this world, then I will graciously accept your invitation and see you in Washington. Best Rebecca X"
Ferguson certainly knows how to make a statement.