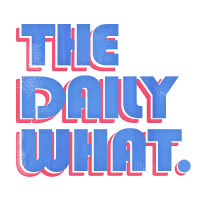 The Daily What
Look! In the sky! It's a bird! It's a plane! It's the another Supermoon?
In what feels like a monthly occurrence at this point, people tilted their head backs to get better look at the night sky and snap a photo of the supermoon. Bigger than the regular moon, a supermoon happens when a full moon occurs while the moon is closest to Earth in its orbit, and people love getting a shot of that sucker.
It's hard to blame them. As cynical as we want to be about the supermoon because it feels like we have one every five minutes, it does make for a pretty cool picture. Twitter's got a bunch of them, as supermoon fever hit the internet while you were sleeping.
Hey, don't feel bad if you missed it, there's always five minutes from now or simply check out some pictures of the supermoon in all its glory.