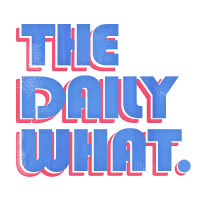 The Daily What
There are two types of people in the world: Those who stand with Brendan Fraser and everybody else.
The lines were drawn yesterday as Universal Pictures released the trailer for 2017's The Mummy, a reboot of the 1999 action-adventure series and, apparently, the first in a totally-unnecessary and confusing "Universal Monster Cinematic Universe." But more than anything, this is a Mummy movie not starring Brendan Fraser.
The film, which also stars Russell Crowe is playing Dr. Henry Jekyll, is obviously setting up a Jekyll and Hyde movie at some point in the, again, totally unnecessary Universal Monster Cinematic Universe. This sounds like Hugh Jackman's Van Helsing all over again. But let's just say, if Brendan Fraser doesn't show up in that, we're not going to be happy.
It would be one thing to be going back to the mummy's roots and wrapping this bad boy in bandages and stuff, but what we've got here is a repackaging of the Fraser Mummy. The Fraser-heads are not having it.