Ahem… Is this the cat you're looking for?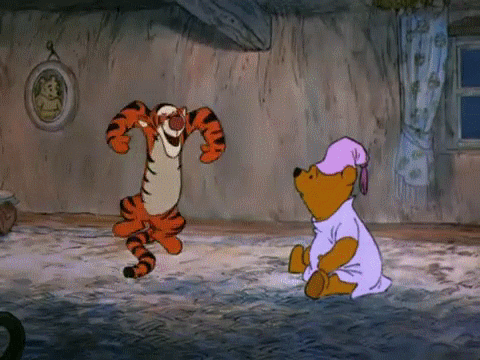 A large, wild cat - initially thought to be a tiger - has been seen roaming around France near Disneyland Paris, and local city officials are telling people to stay indoors.
It was first spotted in the town of Montevrain near some tennis courts - a very bouncy surface (just saying) - and footprints have been spotted which resemble those of an adolescent tiger, according to
a French news site.
Le tigre de montevrain est passé par là. @le_Parisien pic.twitter.com/9WgTLnoPdU

— Aurélie Ladet (@aurelieladet) November 13, 2014

Dozens of troops and police officers are on the hunt, and authorities are also using helicopters with thermal imaging to track down the beast.

EuroDisney says
it has no big cats in its park, and a nearby wild cat animal park says all animals are accounted for.