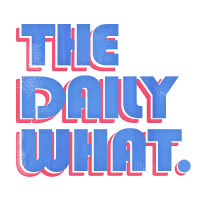 The Daily What
Debbie Reynolds, singer, dancer, and actress of Singin' in the Rain, died last night at the age 84, mere hours after the death of her daughter Carrie Fisher. One of Hollywood's biggest stars in the 50s and 60s, she received an Oscar nomination for The Unsinkable Molly Brown in 1964 and continued to appear on stage and screen well into the 21st century. If you aren't familiar with her face, you've probably heard Reynolds' voice on some of your favorite cartoons, including Rugrats, Family Guy, and as the voice of Charlotte in 1973's classic adaptation of Charlotte's Web.
And like in Fisher's death just two days ago, the world mourns the loss of another beloved actor, with many posting tributes to Reynolds on Twitter.
Watch a clip from Singin' in the Rain and read some of the tributes to Debbie Reynolds below.