Dolls—they're not only for girls!
In a first for toy company Mattel, a advertisement for a new Barbie features a boy.
The limited edition Moschino Barbie is outfitted in the fashion design house's clothes, and is a parody of an ad that ran in the 1980s. The young boy, who proclaims the doll "So fierce!" represents American fashion designer Jeremy Scott.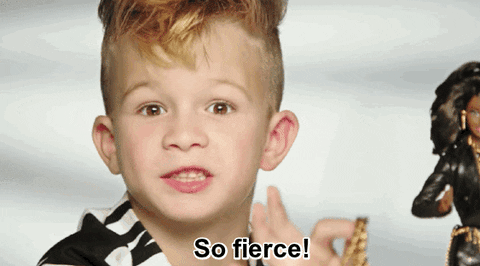 Scott told CBS News why a boy was chosen for the ad:

"When I dreamed up the concept for the Moschino Barbie fauxmercial, I felt it was natural to have a little boy representing for all the little boys like myself who played with Barbies growing up," Scott said in an emailed statement. "Barbie was more than a toy -- she was a muse!"
Boy or girl, Moschino Barbie ain't cheap. The fabulous dolls are going for $250+ on eBay.