Looks like the Catholic Church is faster to punish a Priest for riding a hoverboard than touching alter boys.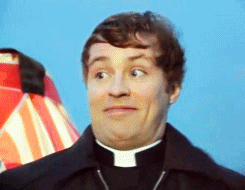 On Christmas Eve, this Priest from the Philippines combined mass with 2015 hottest toy and the internet loved it. Unfortunately his diocese was not happy about it and have already taken swift action to condemn its use in the mass.
The Diocese of San Pablo wishes to address an issue involving one of its clergy. Last December 24, 2015, before the final blessing of the Christmas eve mass, as a way of greeting his parishioners, the priest sang a Christmas song, while going around the nave standing on a hoverboard.
That was wrong.
The Eucharist demands utmost respect and reverence. It is the Memorial of the Lord's Sacrifice. It is the source and summit of Christian life. It is the Church's highest form of worship. Consequently, it is not a personal celebration where one can capriciously introduce something to get the attention of the people.
The priest said that it was a wake up call for him; he acknowledged that his action was not right and promised that it will not happen again.
He will be out of the parish and will spend some time to reflect on this past event.
He would like to apologize for what happened.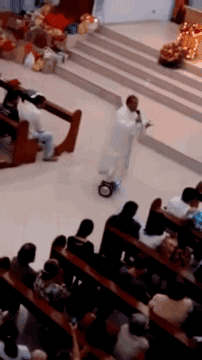 Peace be with you 2k15 HoverPriest.