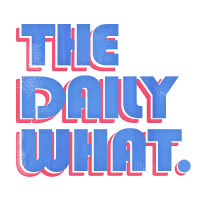 The Daily What
It's a big moment when you bust out of your teen years and into your 20s. No more mom and dad telling you what to do.
For the movie Space Jam, that time has come.
Turning 20 today, the Bugs Bunny/Michael Jordan vehicle has fans of all ages thinking back to that magical day in 1996 when they saw Space Jam for the first time. Step back with us, won't you?