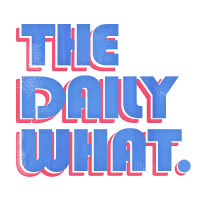 The Daily What
Get ready for the world's greatest float. The Rose Parade isn't the most famous parade. It's no Macy's, for sure. Well, all that's about to change because they've got dogs on surfboards now.
This year's Rose Parade, which started at 8am in Pasadena, California and celebrated the New Year with a special float: One with surfing dogs.
The Rose Parade is "America's New Year Celebration," a festival of flowers, music, and sports, according to their website. Now it's a festival that features surfing dogs. That's right, you've seen them on t-shirts at the boardwalk for years, now see them in person. Surfing dogs.
Enjoy these surfings dogs.