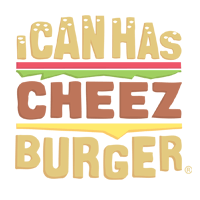 I Can Has Cheezburger?
A truck driver was driving through the rice fields of Yolo County, Sacramento, when he came across a white mound in the middle of the road. Quickly swerving to avoid hitting it, he continued on for a split second until he saw another truck behind him swerve as well. The truck driver decided to turn around and investigate but was confused as to what the white mound was, upon closer inspection.
As first, he thought it was a lamb or maybe some type of goat, but he heard it mew, like a cat. He called up Kindred Spirits Fawn Rescue center and sent the center's President, Diane Nicholas, a photo of the animal.
Nicholas told LA Times, "He said, 'I don't know what I've got, I said, 'Oh, my gosh, that's an albino fawn!'"
Story via LA Times