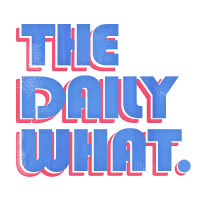 The Daily What
Over its three decades, a good chunk of The Simpsons has been written by Harvard University alumni, but in the future, it might be written by Simpson University alumni? Ok. Maybe not.
But maybe, because a class on the philosophy of The Simpsons is coming to the Glasgow University.
According to The Daily Mail, "Glasgow University will examine the wisdom of Homer Simpson and his family alongside the words of great thinkers such as Aristotle, Socrates and Voltaire."
The class, "D'oh! The Simpsons Introduce Philosophy," has already been stirring up a lot of interest online.
"The Simpsons is a very sophisticated work of popular culture, with a broad scope and depth, and is full of philosophical themes, said the course's creator, John Donaldson. "Very pleasingly, the course has proved to be incredibly popular on social media. It has gone viral. We've never really had a response like this before."
The class is £30, open to the public, and will be held on January 14.
Let's take a look at what philosophical ideas we hope will be unpacked: