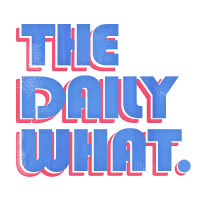 The Daily What
Tip of the day: Tip!
It's not easy working for tips. It takes time, patience, and sometimes your own money. Some of you may think,
hey, get a better a job," but we should all at least be under the assumption that if you are doing a service, compensation is a required. Unless, we're looking at different form of economics, like one where we exchange Pez for goods and services.
Well, someone needed to tell Hollywood director Brett Ratner, who is worth $65 million. Ratner, who directed several monster hits, including the Rush Hour movies, Red Dragon, Tower Heist, and X-Men: The Last Stand, bought an iPhone for $950 through a delivery app. But when it was delivered, he forgot to tip his delivery man.
Unbenownst to him, the delivery driver was a Los Angeles comedian named Ben Avery, who expected a tip. When Ratner failed to give him one to compensate for his time, energy, and gas, he decided to "tweet at him once a day asking for $5."
Avery told The Daily Dot, he figured "[Ratner] would probably block me or whatever. Two weeks go by of me tweeting at him until he finally responds."
Check out the exchange from The Daily Dot and remember to always tip!