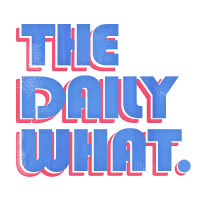 The Daily What
Parents are concerned about how active their kids are. But rather than, you know, taking their kids outside, they're relying on Fisher-Price to get their kids moving without actually going anywhere.
At CES, Fisher-Price introduced a new stationary exercise bike for kids to ride and that parents can just plop an iPad in front of and forget about. Finally, a way for your kid to play video games and feel the burn.
According to CNN, "The system is Bluetooth-enabled so the bike could work with the apps played on platforms such as Apple TV and Android TV. App dashboards tell parents how much time their child has spent peddling and what he or she has learned in that duration."
So now not only does your kid get hours of guilt-free screen time, but also they can enjoy all the healthy obsessing over exercise that their parents do. A toy that brings the whole family together.