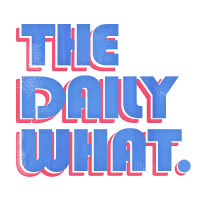 The Daily What
It's the Holiday season, and as Disney has promised us, we will be getting a new Star Wars pretty much every year until the end of time. That's fine with the people that have already seen the latest installment, Rogue One: A Star Wars Story.
Disney amassed a crew of stars and critics for the premiere of the new movie on Saturday, and unless they're playing some Jedi mind tricks, the force is strong with this one. While full reviews won't be out until Tuesday, we'll just use this jolt of excitement to get us through the next few hours.
So if seeing this movie to boycott the boycott wasn't enough to convince you, these tweets should push over to the dark side.